What are the Benefits of Attending a GA Meeting?
Gamblers Anonymous is a community of people who want the same goal: freedom from gambling addiction. Many Gamblers Anonymous members may also be struggling with other mental health or behavioral addictions. As a group, Gamblers Anonymous members share their wisdom, experiences, ideas for maintaining recovery, and healthy habits so that others may benefit. Members offer each other support, understanding, compassion, and solace when times are tough. Often, Gamblers Anonymous members will serve as sponsors to newer members who need more intensive support or a person to call when urges hit.
When you attend a Gamblers Anonymous meeting, you will meet with other people struggling with the same problem gambling behaviors. The session begins with a short prayer that lets members thank their higher power for help in overcoming their addictions. The principles of Gamblers Anonymous are based on the idea that recovery involves hearing stories and learning from the wisdom of others. During the meeting, members have the chance to share their experiences, worries, fears, and successes. Members can also discuss any temptations they may have recently had. You might also find the person you would like to have as a sponsor.
Gamblers Anonymous members follow the 12 steps—members must fully complete one step before moving to the next one.
These steps are: THE RECOVERY PROGRAM
Gamblers Anonymous meetings often last 60 to 90 minutes and meet once or multiple times per week. People suffering from gambling addiction can attend the same meeting regularly or can attend any meeting near them whenever the urge to gamble hits.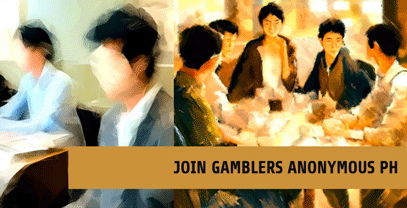 benefits of attending a GA meeting